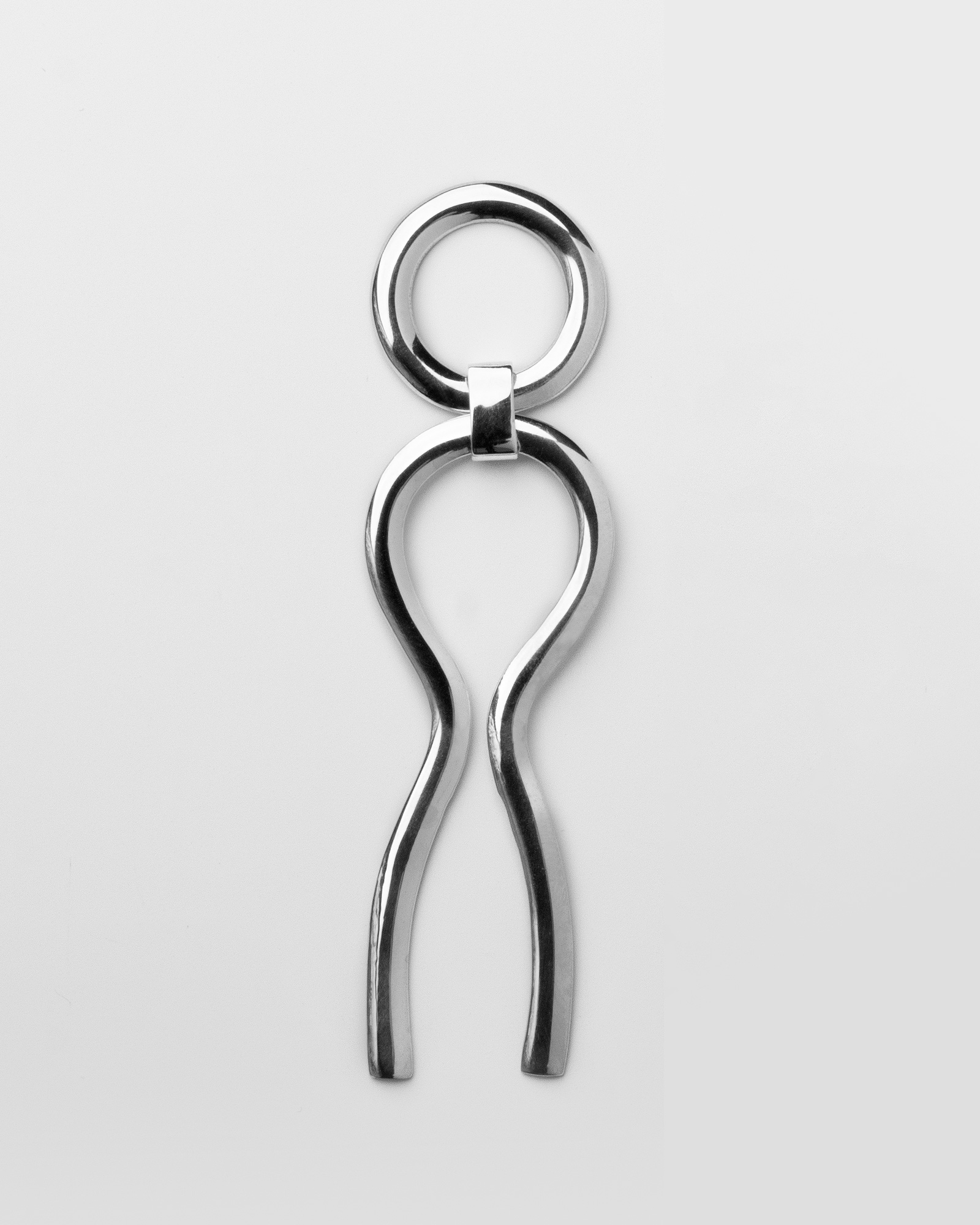 OPEN CURVE EARRING
Sold individually to be worn matched or mismatched. Initially carved in wax, then cast in sterling silver and adjoined by a link that allows for beautiful movement.
Available in two finishes:
- Vermeil with sterling silver link
- Sterling Silver
Please purchase 2 for matching set.
Made in NYC.